Lee's Summit High School
Class Of 1967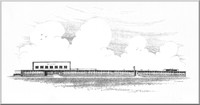 Bill James
Profile Updated:
September 27, 2017
Yes! Attending Reunion
| | |
| --- | --- |
| Residing In | Appleton City, MO USA |
| | |
| --- | --- |
| Occupation, Employer | Retired, sort of |
| | |
| --- | --- |
| Military Service: | Army Reserve |
Posted on: Jan 28, 2018 at 5:55 PM
Yes I got the placement with past reunions at one of the reunions meetings that we went to... I just hadn't gotten my booklet or name tag so I talked to Wendy at one of our monthly luncheons that we have and she mentioned that you had the booklets I also wanted to order a picture so I got it got the address from her for the photography studio so I could get a photo from him... I so wanted to go to the reunion... I cried and cried... I discovered at our meetings that I really wished I had known you in high school you really made an impression on me and I feel that I can call you a friend for the rest of my life... Thank you for everything that you do... Much love
Posted on: Oct 25, 2017 at 7:13 AM
Sorry you couldn't make it to the reunion, I sure hope your ankle is getting better. As if our now normal aches and pains weren't enough...

Did you get the reunion booklet and reunion photo collage? Those went out Monday, if you don't have it yet then probably today.
Bill...Mike Patterson has questions about photos and a list of attendees...Thanks, JOE
Thank you Marsha Norris (Gieselman) for letting us know about the loss of this classmate.
Bill James
has a birthday today. New comment added.
Posted on: Jun 08, 2017 at 3:33 AM
Cheryl Louise Constable, 67 of Lee's Summit, MO, went to be with the Lord on Friday, October 14, 2016. She is up in Heaven with her beloved parents, Floyd and Louise Cox. She was born July 4, 1949. Cheryl will always be remembered for her generous spirit and thoughtfulness towards others. She worked at Baptist Hospital as a resident assistant. Cheryl also owned her own flower shop in Lee's Summit. In 2001, she had a kidney transplant and loss of her eyesight. Cheryl then continued to stay home with her family. She is survived by: her loving husband of 47 years, Ronald B. Constable; a daughter, Anissa L. Constable and grandson Aiden Wilson; her brother David F. (Carolyn) Cox and numerous in- laws, aunts, uncles, nieces, nephews, cousins and friends. Cremation is planned with a memorial service to be held Wednesday, October 19, First Baptist Church Lee's Summit with visitation 10am and memorial service at 11am Memorial contributions may be made to First Baptist Church Lee's Summit. Online condolences may be expressed to the family at
www.speakschapel.com
Arr: Speaks Suburban Chapel 816- 373-3600 Speaks Suburban Funeral Home, 18020 E 39th St, Independence, MO 64051, 816-373-3600
Published in Kansas City Star on Oct. 16, 2016
My step father worked at the Knobtown brickyard back then, and I often visited my cousins who also lived on Brick House Road (we called it Brick Yard Row as I recall it). I remember Imogene being the prettiest girl I had ever seen and had a huge secret crush on her. I guessing we were 13 at the time.
Bill James
added a photo to his profile gallery. New comment added.
Bill James
added a photo to his profile gallery. New comment added.