Lee's Summit High School
Class Of 1967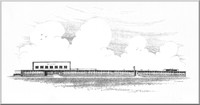 In Memory
Kathie Brown (Richard)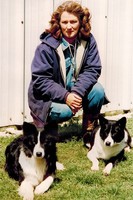 Kathie S. Richard (Kathie Brown)
Kathie Sue Richard, 67, of Grain Valley, Missouri, passed away at home peacefully on Sunday, July 2, 2017. Funeral services will be held at 10:00 a.m. Friday, July 7th at Royer Funeral Home, Grain Valley; burial in Grain Valley Cemetery. The family will receive friends from 6:00 – 8:00 p.m. Thursday, July 6th at the funeral home.
Kathie was born September 17, 1949, in Hamburg, Iowa, the daughter of Bill and Doris Brown. She grew up in Grain Valley, where she attended Grain Valley High School. She then graduated from Highland JUCO in 1979. In 1968, Kathie married her high school sweetheart, Dale Richard. They had two children, Duane and Karen.
Kathie spent most of her life working on the family dairy farm in Grain Valley alongside her husband for over 34 years. She also enjoyed working with animals, especially raising, training, and demonstrating her stock dogs. For several years, she did sheep herding demonstrations at local schools, the American Royal, and the Highland games. She also participated and won several stock dog competitions in the Midwest.
Kathie is preceded in death by her father. Her survivors include her husband, Dale of the home; son, Duane Richard (Lisa) of Grain Valley; daughter, Karen Richard of St. Louis; grandsons, Dalton and Dylan Richard; her mother, Doris Brown of Lone Jack, MO; sister, Sandie Doty (Larry) of Lee's Summit, MO; brother, Bill Brown (Candice) of Des Moines, IA; sister, Martha Fritsche (Randy) of Lone Jack; brother, Edward Brown of Lee's Summit; and many nieces and nephews.
In lieu of flowers, the family requests donations to Lee's Summit Village Hospice or American Cancer Society. Special thanks to Crystal Dennis of Oak Grove, and the Village Hospice nurses, Amy and Chris.
http://www.royerfuneralhome.com/07022017-Kathie-Richard-GrainValley-MO.html